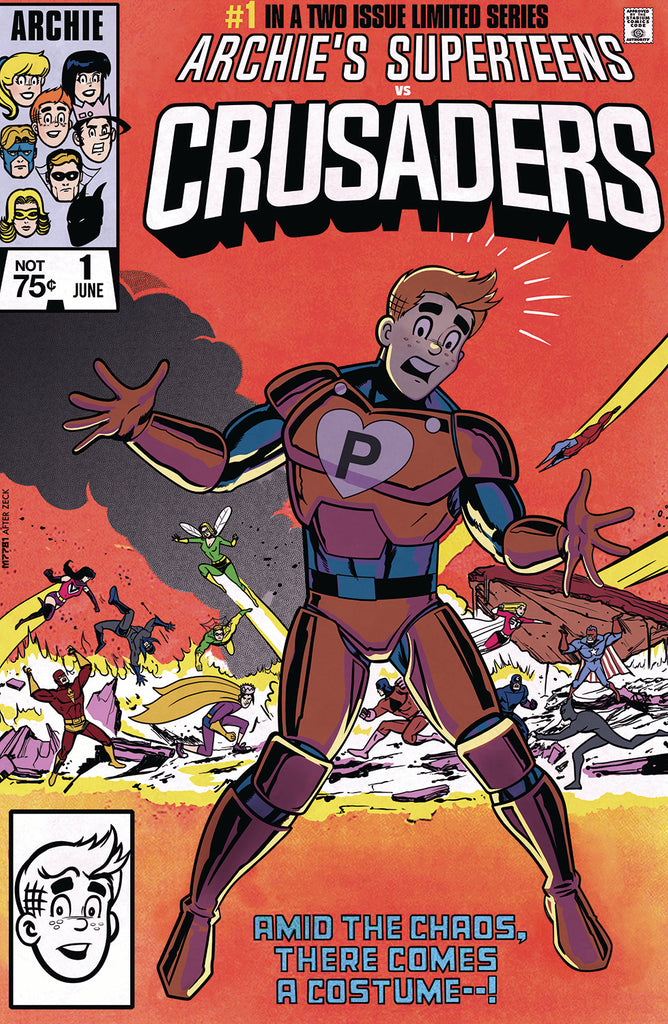 Archie Comics
ARCHIES SUPERTEENS VS CRUSADERS #1 SECRET WARS #8 HOMAGE VARIANT
ARCHIES SUPERTEENS VS CRUSADERS #1 "Secret Wars #8" Tribute EXCLUSIVE Variant Cover!
A tribute/homage to the cover of the first appearance of Spider-Man's black alien costume in Marvel Super Heroes Secret Wars #8 by artist Marco D'Alfonso
Only 500 copies printed! This is the ONLY way to get this book!!
Riverdale High's new substitute teacher is very odd. Snubbed by the scientific community, he plans his revenge-on the students of Riverdale High! It's going to take a team of people with some mighty powers to stop him. Archie Comics' two most renowned superhero teams are going to meet up for the first time ever in this special mini-series! Features cover 1 of 2 special connecting main covers!
Please Note: it will take up to 5 business days to ship out. Customers in the US and Canada will receive a tracking number with their order. Expect shipping to take up to 2 weeks in North America, longer in other countries. Thanks!
---
Share this Product
---
More from this collection