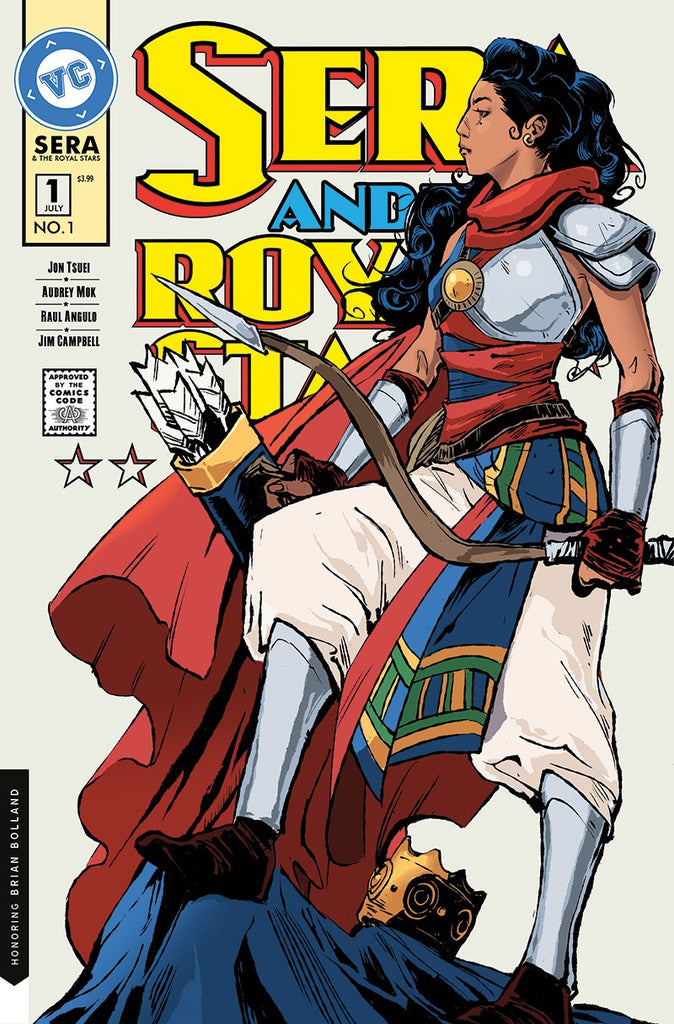 Other
SERA & ROYAL STARS #1 EXCLUSIVE WONDER WOMAN HOMAGE VARIANT
Less than 40 copies left in stock!
SERA & ROYAL STARS #1 EXCLUSIVE WONDER WOMAN HOMAGE VARIANT
SERA & ROYAL STARS #1 EXCLUSIVE HOMAGE VARIANT is limited to only 250 copies printed and is ONLY AVAILABLE from Stadium Comics!
Get your copies NOW! Only $14.99 each.
These books are in VF/NM condition or better.
Please Note: orders will not ship out until all the comics in your order have been released. Once the comics are released it may take up to 7 business days to ship orders out. Customers in the US and Canada will receive a tracking number with their order. Expect shipping to take up to 2 weeks in North America, longer in other countries. Variant cover information is subject to change. Most books will be in NM condition but cannot guarantee this. All books will be VF/NM or better. Thanks
Civil war rages in the Empire of Parsa, and famine has struck. As the seasons refuse to turn, Princess Sera receives a vision from the deity Mitra telling her to find the Royal Stars and restore them to the heavens. Despite her kingdom and her troops' need of her command, Sera embarks on a quest to find the fallen stars-now trapped on earth-and save her people from dearth and death.
---
Share this Product
---
More from this collection